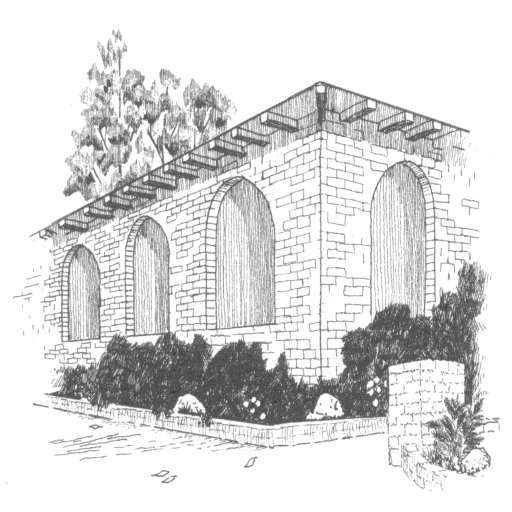 Our Vision:  To effect personal and community transformation
Rancho La Paloma Ministry Center ("the Ranch") facilitates and promotes long term community transformation in the U.S./Mexico border area.
The Ranch hosts short term service teams, educates and equips them with practical ways to serve in a cross-cultural context. Your volunteer teams join us and become part of this miracle of transformation as you collaborate and partner with local leaders, ministries and churches in a community driven approach to service.
Rancho La Paloma Ministry Center is a registered California charity, and a federally recognized not-for-profit 501(c)3 corporation. Our federal EIN is 33-0738913.
The Ranch:  Come and Engage!
Throughout the year, thousands of U.S. volunteers gather at Rancho La Paloma Ministry Center in Tecate, Baja California, Mexico to engage in charity and development projects in the surrounding villages.  The Ranch provides a base camp and acts as liaison between the teams and the local community.
As followers of Jesus, we demonstrate God's unconditional love for all people – regardless of religion, ethnicity, race or gender.
The Ranch is located on a five acre site within the Mexican border city of Tecate (See our CONTACT page for details).  Less than an hour's drive from San Diego, the Ranch offers the convenience and security of an accessible ministry site, while providing opportunities to serve in a genuine, cross cultural context.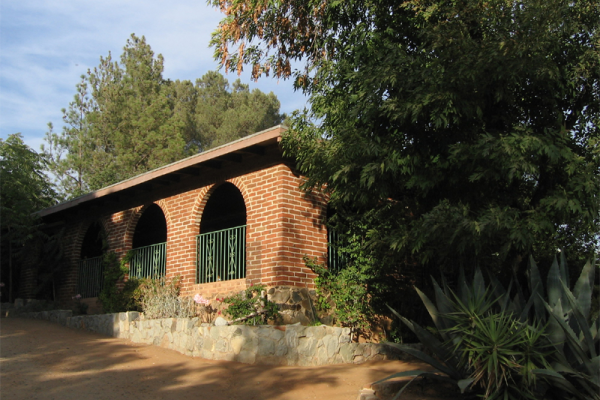 Our Strategy:  Why and how we serve
By building on the relationships formed through charity projects, our goal is to eventually empower a community to band together, identify its own physical and spiritual resources, and address its own community issues.  This process builds long term relationships within the local community, as well as between the local community and the short term volunteers.  The community improves, and participants begin to understand the people of the Border and their complex culture.
Examples of current projects include:  Building homes, latrines, school rooms, volunteering at local orphanages, participating in health fairs, community clean-up drives and lining dangerous mountain roads with white-washed rocks for better night visibility.

Many are familiar with the saying "Give a man a fish and you feed him for a day.  Teach a man to fish, and you feed him for a lifetime."
Development focuses on empowering the local community to define, participate in, and resolve their own goals, with their own ideas and resources.
Some of the principles emphasized are: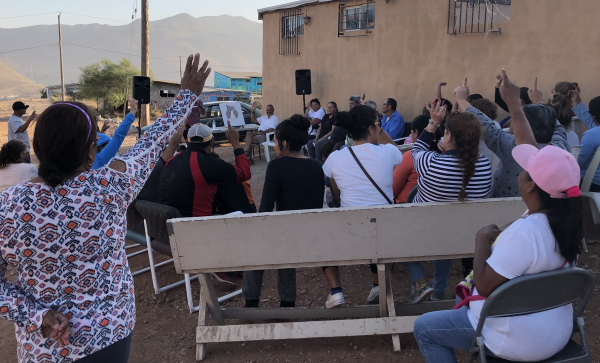 Villagers voting on a proposed community project